Come home to a lifestyle, curated for you.
In a city of futuristic skylines, with Germany's most diverse population and at the heart of the country you can choose brand new, impeccably furnished studio, 1 and 2 bedroom apartments for rent in Frankfurt Niederrad, close to the stadium, business district, city center, airport and transport that takes you to the best of the city in minutes. The Canvas Living experience includes a residents' lounge, kindergarten, gym and two rooftop terraces, all in one building and all managed by our on-site team.
What's nearby
Scheck-In Center Niederrad

1 minute walk

Frankfurt Niederrad Bahnhof

5 minute walk

Cono Cimino Pizza

7 minute walk
Discover More About our Neighbourhood
RENTAL HOMES, DESIGNED TO FEEL LIKE HOME
At Canvas Living Frankfurt you can choose from studio, 1 bedroom and 2 bedroom homes with high spec and chic interiors. All are accessed via our entrance area with welcome lounge and reception desk. Did we mention the roof terraces, balconies and gym, and that we're pet friendly?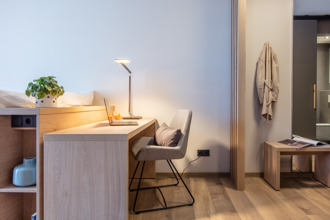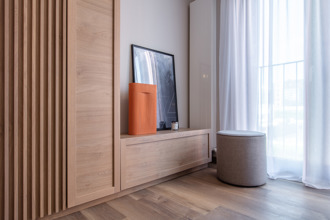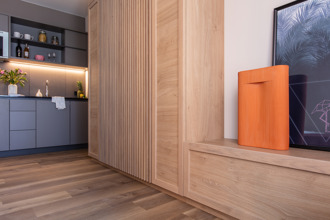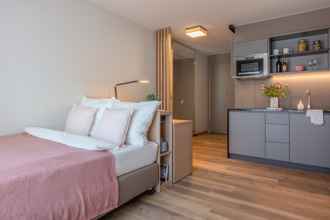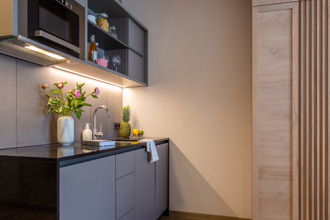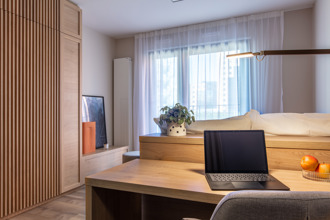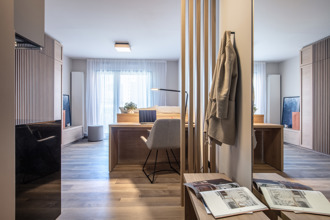 Studio Apartment
Base rent from €680 per month
Available
20 - 26 SQM
Impeccably Furnished
Pet Friendly
Balcony Options
Suitable for 1 Person
More Info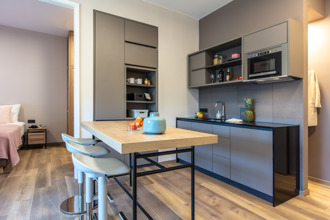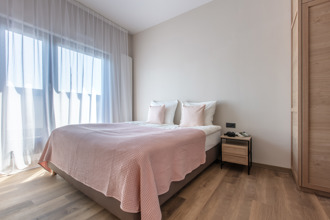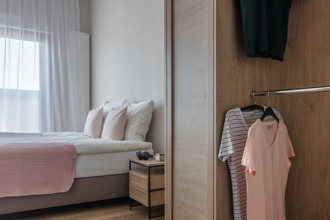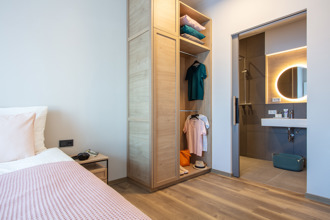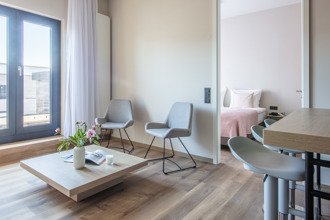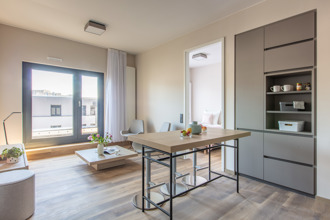 1 Bedroom Apartment
Base rent from €1250 per month
Sold Out
41-55 SQM
Impeccably Furnished
Kitchenette
Pet Friendly
Suitable for 2 People
More Info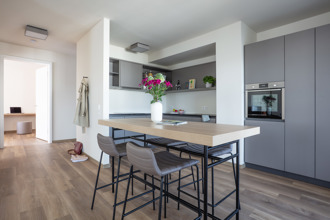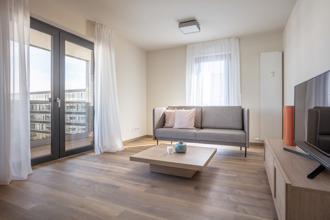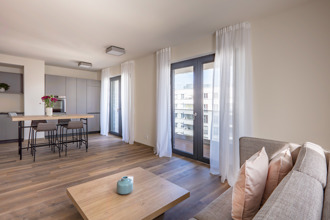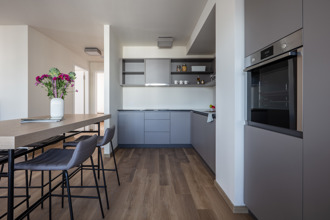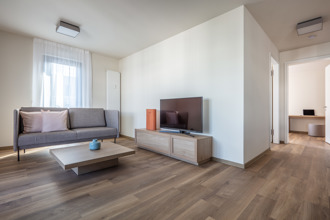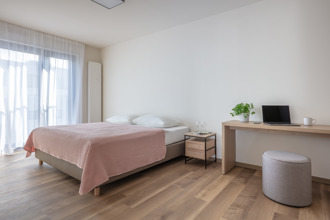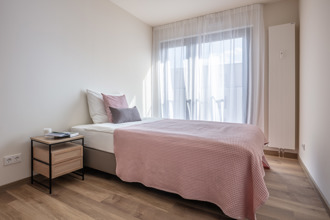 2 Bedroom Apartment
Base rent from €1500 per month
Sold Out
51-81 SQM
Impeccably Furnished
Pet Friendly
Balcony Options
SUITABLE FROM 1 TO 4 PEOPLE
More Info
Location
Frankfurt may be known internationally as a hub for business and finance, but look behind the skyscrapers and you'll find one of Europe's hidden gems - a hip and artistic destination packed with style-led restaurants and bars, museums, shopping and diverse culture. Canvas Living puts you within easy reach of it all.
Amenities
Everything you need, and more. Our on-site team keeps things running smoothly so you can take in the skyline views or enjoy the outdoor cinema from our rooftop terraces, find inner peace in the gym, meet your neighbours at our community events or stay in to enjoy your own space in the city. And the best: all amenity spaces are included in the base rent.
Canvas Living Property Manager
"At Canvas Living our residents enjoy brand new, high spec apartments with incredible amenities including reception, rooftop terraces, residents' lounge and gym. Our on-site team is at the heart of the community, here to keep things running smoothly and support our residents so they can make the most of their time here."
Contact Anna Strasser
Canvas Living, Saonestraße 1, 60528 Frankfurt am Main
Not sure what's best for you
We understand this is a big decision, but we're here for you.
Get in touch