LIVE WITH US FOR 12 MONTHS AND WE'LL PAY YOUR LAST MONTH'S BASE RENT
RECOMMEND YOUR FRIENDS FOR A 12 MONTH MINIMUM CONTRACT AND RECEIVE A €100 AMAZON VOUCHER
*Terms and Conditions apply
CANVAS LIVING IS ABOUT FEELING AT HOME
We don't make places to stay. We make places to live. A safe haven, a sanctuary. A place to make the most of your time. Your base as you explore the city and the country. A place to host and toast your family, and friends. Our studio apartments are ideal for one person, and are pet friendly.
*Limited car parking spaces are available for an additional cost of € 95 per car per month. To rent a parking space, please speak to your Property Manager.
What's Available
20 - 26 SQM
Impeccably Furnished
Balcony Options
STORAGE ROOM
BIKE & CAR PARKING*
Pet Friendly
Apartment Options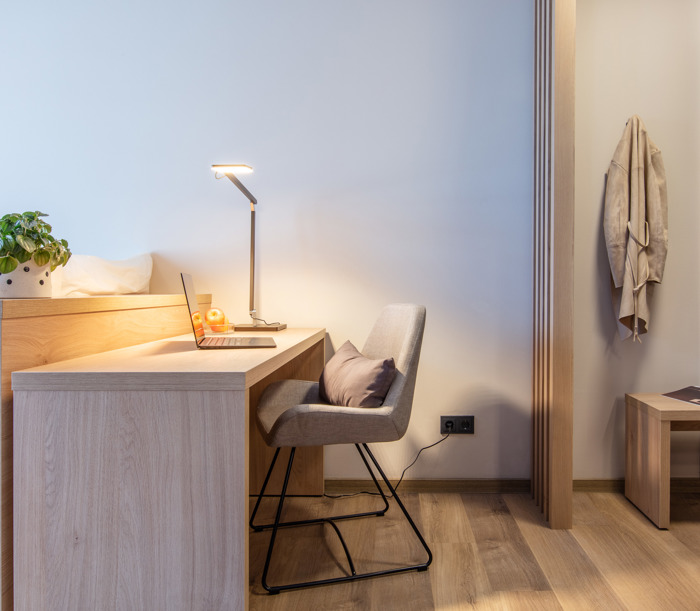 Impeccably Furnished
Impeccably Furnished
Every aspect of our apartments is geared towards your comfort, enjoyment and well-being. They also deliver on the style front, with a chic, minimalist palette of natural materials, neutral colours, clever storage and all you need to eat, sleep, relax, work and feel at home.
Canvas Living is state-of-the-art: from our WIFI, to the backlit mirrors and waterfall showers in our bathrooms, to the cleverly designed kitchen spaces with all you need to eat, re-heat or make the perfect cappuccino. This is better living by design.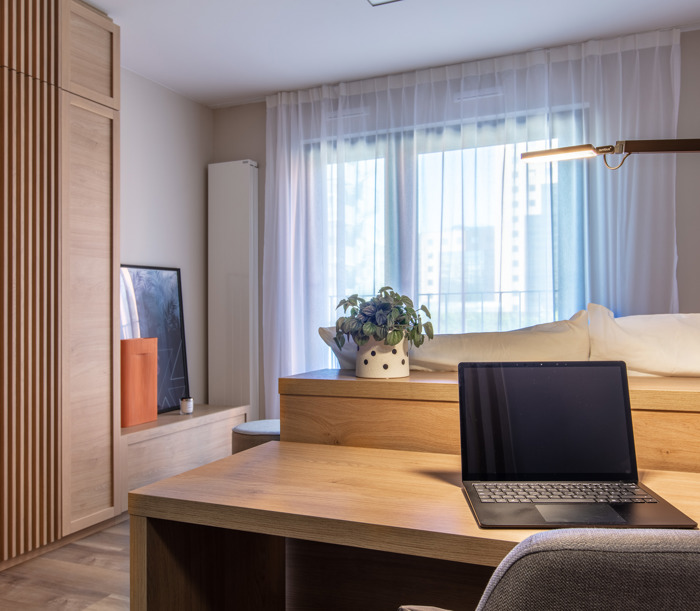 SERVICE CHARGES
SERVICE CHARGES
The following costs are on top of the base rent: service charge, furniture, Wifi, water, electricity and heating.
The service charge includes electricity costs, other service costs such as maintenance, garbage disposal, street cleaning and public area cleaning. The billing according to actual consumption for water and electricity takes place automatically in the following year. The heating cost is excluded and will be invoiced monthly as per consumption directly by the provider
EXPERIENCE THE DIFFERENCE
A lifestyle curated for you. A feel good community. Services to support you. Spaces designed for form and function. And the best: all amenity spaces are included in the base rent.
& THERE'S MORE
Each apartment has everything you need to live, work, cook and relax in chic surroundings.
*Limited car parking spaces are available for an additional cost of € 95 per car per month.
**Available at an extra cost.
APARTMENT OPTIONS
Choose your space, pick your view and we'll get your new home ready for you.