Designed to suit you
From the moment you step into a Canvas Living studio or apartment, it should feel like home. Organised, pet-friendly, welcoming and stylish, this is a place for you – and your friends and family – to eat, talk, sleep and share. Make use of our amenities*, explore the neighbourhood and relax into a life that's curated for you. 
*Limited car parking spaces are available for an additional cost per car per month. 
What's Available
43 SQM
Unfurnished
Balcony Options
STORAGE ROOM
BIKE & CAR PARKING*
Pet Friendly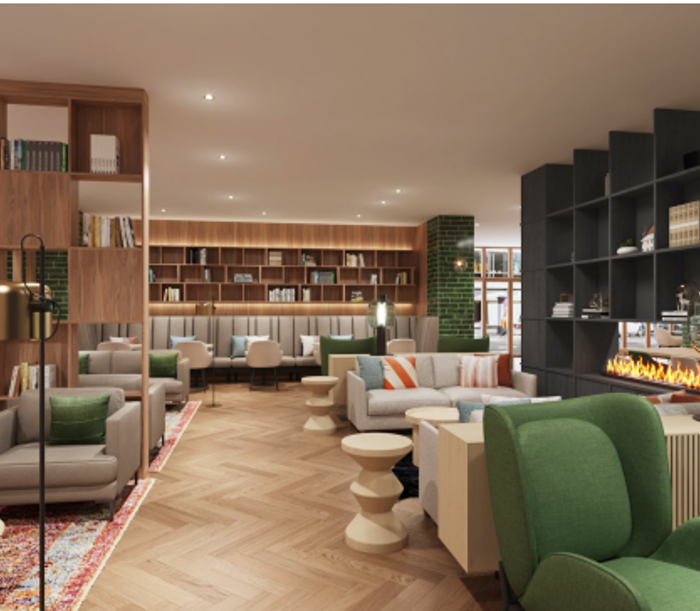 Furnished or Unfurnished
NATURALLY PREMIUM LIVING
Every aspect of our studios and apartments is geared towards your comfort and day-to-day living.

Therefore, our smaller spaces offer an understated and calming colour palette with clever storage and technologically advanced living (WiFi and cleverly designed kitchen, sleeping and shower spaces) allowing you to settle in instantly.

And, for our larger apartments, we give you a ready-to-move-in space (with designed kitchen and bathroom) that remains a blank canvas ready to accommodate your family's needs and personality.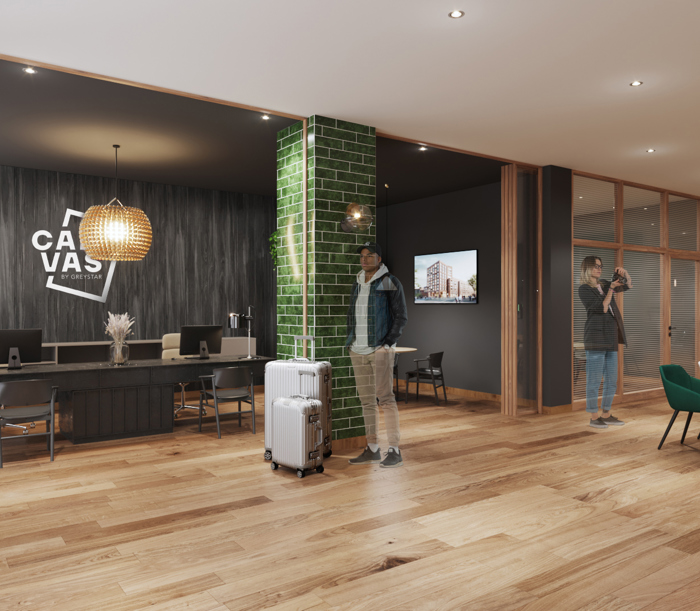 SERVICE CHARGES
SERVICE CHARGES
The following costs are on top of the base rent: service charge, furniture, WiFi, water, electricity and heating.
Our service charge includes electricity costs, maintenance, garbage disposal, street cleaning and public area cleaning. The billing according to actual consumption for water and electricity takes place automatically in the following year. The heating cost is excluded and will be invoiced monthly as per consumption directly by the provider.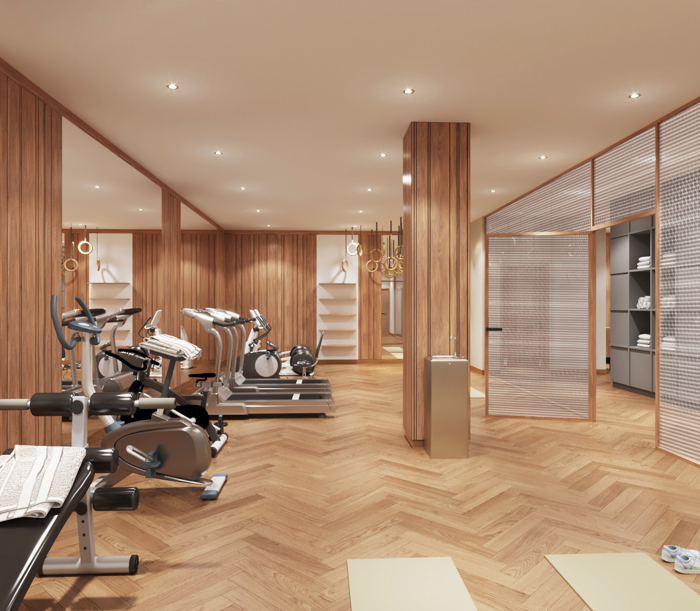 EXPERIENCE THE DIFFERENCE
EXPERIENCE THE DIFFERENCE
A lifestyle curated for you. A feelgood community. Services to support you. Spaces designed for form and function. And the best bit: all amenity spaces are included in the base rent.
*Limited car parking spaces are available for an additional cost of €xx per car per month.
**Available at an extra cost.
Amenities
Our on-site team will make sure you have everything you need: from fun social events and helpful co-working spaces to playgrounds for families and delightful outdoor terraces and workout zones. Best of all, our amenities are included in your base rent.
TO ARRANGE A VIEWING OR FIND OUT MORE
If you would like to make an inquiry, ask a question or have a general chat about all things at Canvas Living, we've made it as easy as possible to reach us.
Get in touch